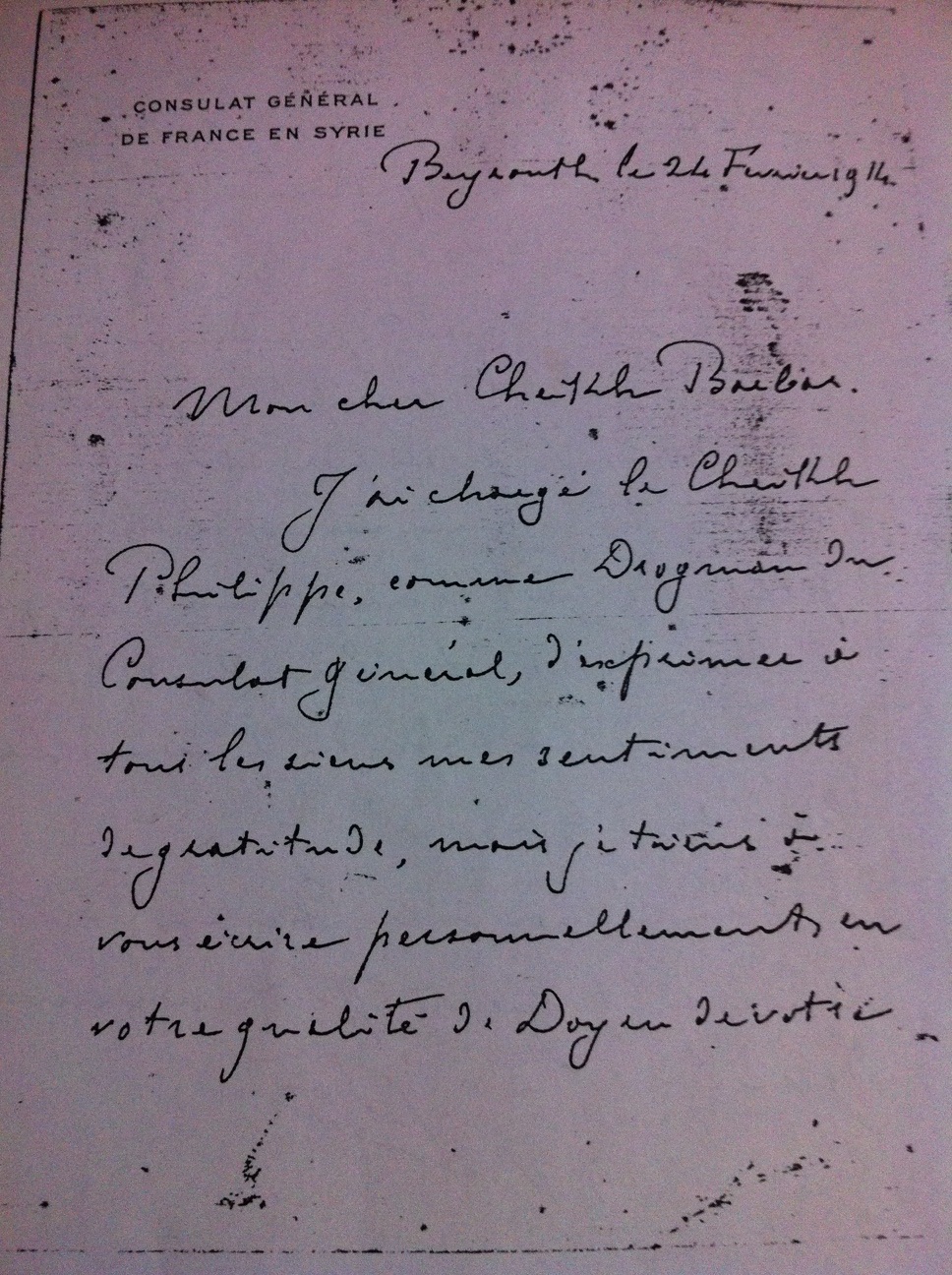 The letter is dated 24 February 1914 and here is what it says:
Mon Cher Cheikh Barbar,
J'ai chargé le Cheikh Philippe, comme Drogman du Consulat General, d'exprimer a tous les siens mes sentiments des gratitude, mais je tiens a vous ecrire personellement en votre qualité de Doyen de votre maison, pour vous dire combien me sera plus precieux, en raison de son origine, le precieux cadeau que j'en ai recu.
Permettez moi de joindre a mes remerciements une photographie d'un ami. Je serai fier si vous voulez lui donner une petite place parmi les nombreux temoignages d'estime que votre famille a recu au cours des siecles, du gouvernment francais.
Croyez mon cher Cheikh Barbar a mes sentiments affectueusement devoués.