BIOGRAPHY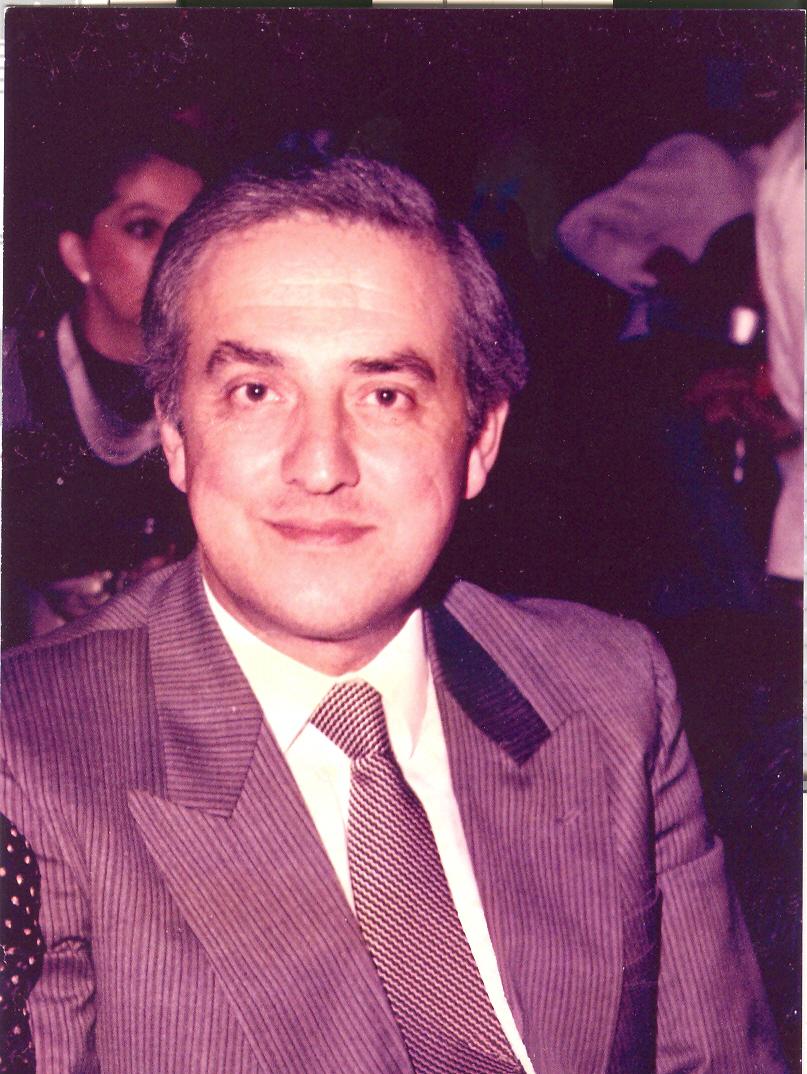 1- First Name and Middle Name: Amine Kesrouan
2- Family Name: El Khazen
3-Date of birth: 6 December 1941
4-City of Birth: Ajaltoun, Country: Lebanon
Career Background: Lawyer from 1966 to 1983. Ambassador "Hors-Cadre" at the Ministry of Affair in Beirut from 1983 to 1985. Extraordinary and Plenipotentiary Ambassador of Lebanon in Mexico and Central America from September 1985 to July 1990. Ambassador, Permanent Representative of Lebanon to the Office of the Unites Nations and to the International Organizations in
Geneva from July 1990 to November 1998. Member of Lebanese Delegation who took part to the reunions of the General Assembly of the United Nations in New York uninterruptedly from 1991 to 1997
5- Education
- Saint Joseph University of Jesuit Fathers- Beirut, Lebanon.
- Laique French Mission - Beirut, Lebanon
- Languages: Arabic, French, English and Spanish fluently spoken, read and written.
6- Degrees, Diplomas, Certificates, Medals and Decorations:
- License in French and Lebanese Law from St Joseph University of Jesuit Fathers.
- Doctor "History Causa" from the Mexican Academy for International Law (Thesis dedicated to the Lebanese problem
- Academic palms of the National Mexican Legion of Honor
7- Career History:
Son of Cheikh Kesrouan El Khazen who occupied many high functions in the Lebanese Government i.e. Governor of Mount Lebanon, Mohafez of North and

South Lebanon. He was also one of the main founders of the "National Bloc" that he presided from 1946 to 1951.




Lawyer from 1966 to 1983.




Ambassador "Hors-Cadre" at the Ministry of Affair in

Beirut from 1983 to 1985.




Extraordinary and Plenipotentiary Ambassador of

Lebanon

in

Mexico

and

Central America from September 1985 to July 1990.




Ambassador, Permanent Representative of

Lebanon

to the Office of the Unites Nations and to the International Organizations in

Geneva from July 1990 to November 1998. Member of Lebanese Delegation who took part to the reunions of the General Assembly of the United Nations in

New York uninterruptedly from 1991 to 1997




Member of the Lebanese delegation to the International Conference of Human Rights in

Vienna in 1993




Representative of

Lebanon

to many International Conferences.
8- Membership in Associations, Clubs:

Member in the Automobile and Touring Club of Lebanon ATCL

9- Important Conferences attended:

- Many political conferences given by the United Nations both in New York and Geneva

- Many Conferences given in Mexico to the High Authorities and in Geneva to International Organizations and particularly to the Committee of Human Rights.

10- Leisure Interests, Hobbies:

Reading, swimming and traveling.

11- Office address:

Kalot Bldg.,

Sami el Solli Avenue, Beirut

Tel: 01-385375

Fax: 04-406563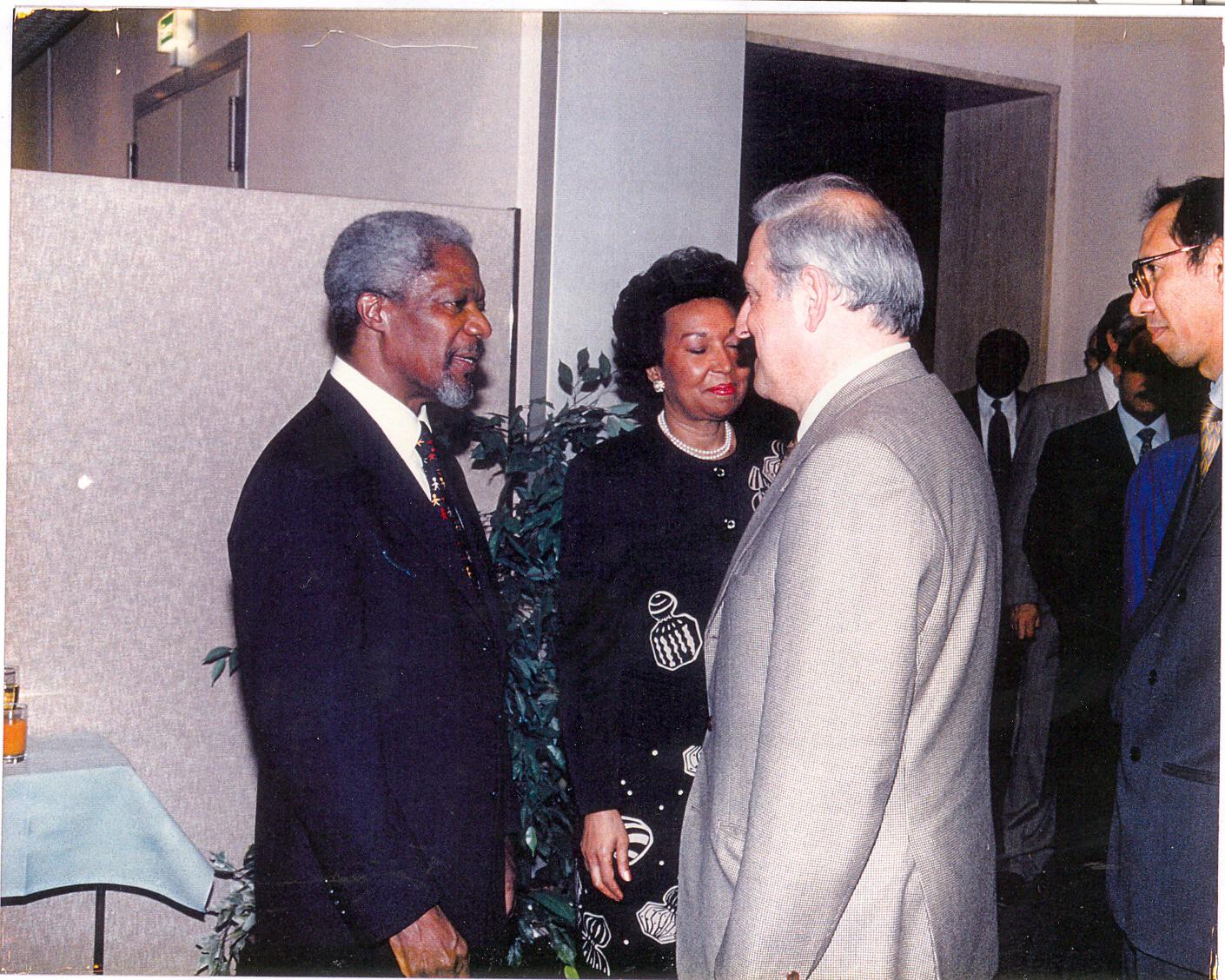 CHEIKH AMINE EL KHAZEN (French)
NOM: EL KHAZEN
PRENOM: AMINE
DATE DE NAISSANCE: 6 DECEMBRE 1941
NOM DU PERE: KESROUAN EL KHAZEN
NOM DE LA MERE: JULIETTE LOUIS EL KHAZEN
ETUDES PRIMAIRES ET SECONDAIRES:
Universite des peres jesuites-LIBAN
Lycee francais{Baccalaureat et philo
ETUDES UNIVERSITAIRES:
Licencie en Droit Francais et Liba-
nais de la Faculte de Droit et des
Sciences Politique de l'Universite
St-Joseph des Peres Jesuites-Beyr
affiliee a la Faculte de Droit de
Lyon-FRANCE
ACTIVITES: Inscrit au Barreau de Beyrouth et
Bureau d'etude d'Avocat de1966 a 1983
FONCTIONS DIPLOMATIQUES:
- Nomme Ambassadeur "Hors Cadre" au
Ministere des Affaires Etrangeres-BEY
en Mai 1983
-Designe Ambassadeur Extraordinaire et
Plenipotentiaire du LIBAN au Mexique
et en Amerique Centrale Mai 1985 a
Juillet 1990
-Designe Ambassadeur Representant Per-
manent du LIBAN aupres de l'Office
des Nations Unies a Geneve et des
autres Organisations Internationales
en Juillet 1990 et garda ce poste
Jusqu'a fevrier1999
-Demissionna des affaires etrangeres
et repris son travail initial en Mars
1999
-Membre de la delegation libanaise aux
reunions de l'Assemblee Generale des
Natoins Unies a New-York de 1991 a
1997 sans interruption.
-Membre de la delegation libanaise
a la conference internanionale des
des Droits de l'Homme qui s'est
tenu a Vienne en 1993
-Representant du Liban a plusieurs
conferences internationales
-Doyen du Corps Diplomatique Arabe au
Mexique de 1988 a juillet 1990
DECORATIONS ET DISTINCTIONS:
-Docteur Honoris Causa de l'Academie
Mexicaine de droit International
{These dediee au probleme du Liban}
-Palmes Academiques de la Legion
d'honneur Nationale du Mexique
-Aigle Azteque du Mexique
LANGUES: Francais - ANGLAIS - ARABE - ESPAGNOL
ADRESSE BUREAU:
Imm. Callot-Avenue Sami El Solh Beyr
TEL: {961}01385375
E-mail: This e-mail address is being protected from spambots. You need JavaScript enabled to view it
ADRESSE DOMICILE:
Rabieh{Metn}-Rue 35 Imm.No 18
TEL: {961}04-524488 et 04-416563
Fax: {961}04-406563