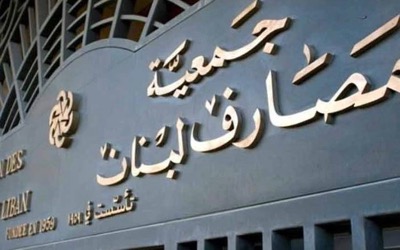 by english.alaraby.co.uk -- Lebanon saw an outpouring of sympathy on Thursday for an unlikely recipient: a bank robber and hostage-taker. Bassam Al-Sheikh Hussein entered a Federal Bank of Lebanon branch in Beirut and pulled out a shotgun when he was told he could not access the money in his bank account he needed to fund life-saving medical care for his family. He resorted to holding six bank employees hostage to gain access to his life savings. Though his methods were shocking, people gathered outside the bank and online expressed compassion for the 42-year-old, who they said was pushed to violence by Lebanon's endemic corruption.
What happened?
Hussein entered a Federal Bank of Lebanon branch in the Hamra neighbourhood of west Beirut just before noon on Thursday. He demanded $200,000, from his own bank account. When employees refused the request, Hussein began screaming that his relatives were in hospital and pulled out a gun, according to videos circulating on social media. The 42-year-old threatened to set himself on fire unless he was allowed to take his money. Six hostages were stuck in the building, including one customer and five employees, Reuters reported. The stand-off ended after six hours with the hostage-taker in police custody after he was promised $300,000 of his savings. No one was hurt. Dozens of protesters gathered to support Hussein amid the hostage-taking situation, exclaiming that corrupt politicians and bankers had pushed individuals to the brink. "For the Lebanese people and for the depositors, this man is a hero," Hassan Moghnieh from the Lebanese Depositors Association told Al Jazeera. "His father is in the hospital. The bank is giving him 8 million (Lebanese pounds) per month, which means less than 300 dollars while he is paying for electricity 10 million a month. How can he survive? How can he survive?", he asked.
According to the Lebanese Depositors' Union, the father of the gunman requires $50,000 for medical treatment. Hussein was only able to withdraw $1,000 from his account over the last three years due to strict withdrawal limits in Lebanon, despite having around $209,000 in deposits. "Riad Salameh, any drop of blood that falls inside is on you," said the crowd of protesters, referring to the widely-condemned central bank governor who Lebanese accused of enriching himself and his friends while normal citizens suffer.
The reaction on social media was overwhelmingly also one of compassion for Hussein.
Commenting on a video of the incident, one user said on Facebook: "This is so unfair that you are not allowed to access your own hard-earned money at the time of need… shameful." The post received 296 likes. A flood of similar remarks also appeared on Twitter and Reddit. Though social media users criticised the fact that innocent people were taken hostage, they said that, ultimately, they understood why Hussein carried out the attack. "Not saying I approve, but I understand," said one Reddit user. In the same thread: "Not allowed to withdraw his own money? Isn't that theft?"
Since Lebanon's financial crisis in 2019, strict limits have been placed on the withdrawal of hard currency. Banks can make expectations for humanitarian cases, but this rarely occurs. This is the third "Robin Hood" incident in the past year with depositors occupying banks and using violence to access their accounts. In January, a man carrying grenades took hostages in a Bekaa bank and successfully managed to withdraw money. With the price of basic goods such as food and fuel skyrocketing, and almost three-quarters of the population living in poverty, concerns are mounting in Lebanon that similar violent incidents will be repeated as desperate individuals resort to desperate measures.