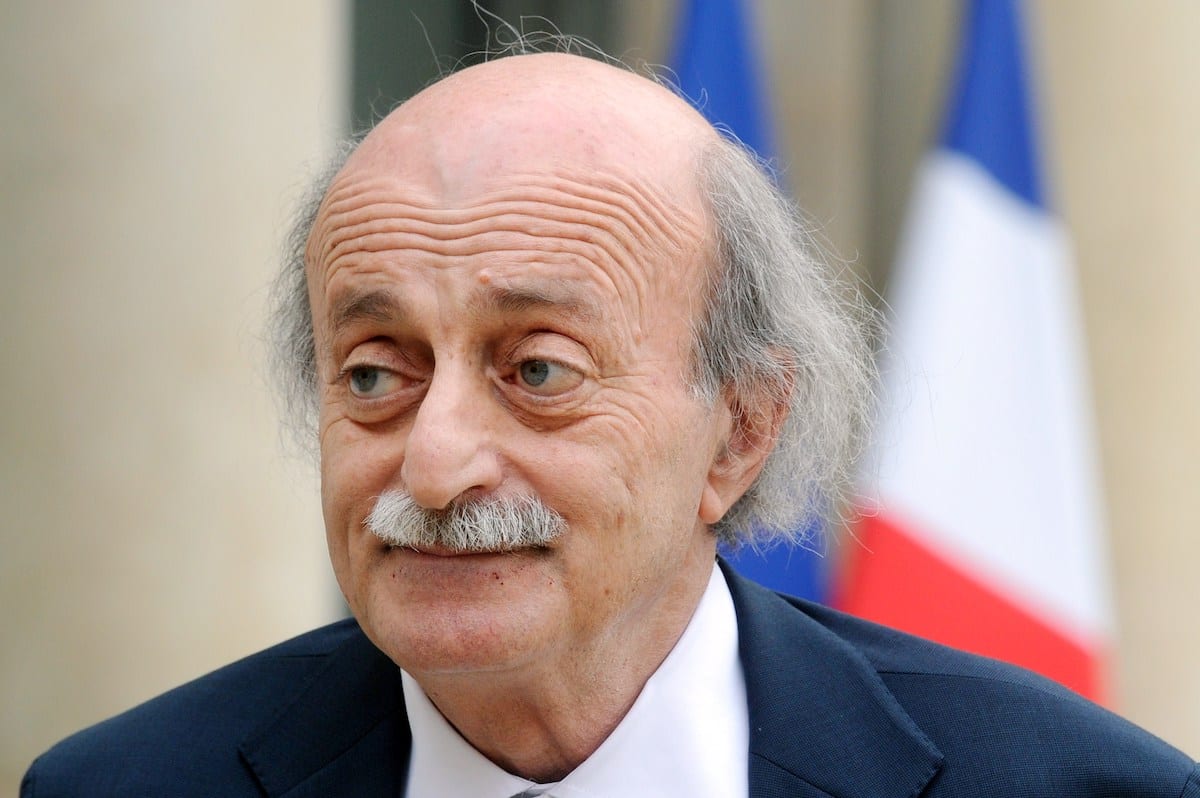 Beirut - Mohamed Choucair -- aawsat.com -- The head of the Progressive Socialist Party, Walid Jumblatt, and political advisor to Hezbollah's Secretary General Hussein Khalil have discussed several problems facing Lebanon, mainly the upcoming presidential elections. The meeting was attended by PSP officials MP Wael Abu Faour and former Minister Ghazi al-Aridi, and top Hezbollah official Wafiq Safa. Sources told Asharq Al-Awsat that discussions focused on their differences over Hezbollah's weapons and Lebanon's defense strategy. According to the sources, the meeting also reviewed the presidential elections, but no candidates were discussed. They instead addressed Jumblatt's rejection to support a candidate backed by Hezbollah. They pointed out that Jumblatt called for electing a president who is not provocative and is accepted by all political parties.
The sources quoted Khalil as saying that Hezbollah seeks to form a new government and elect the president on time after Jumblatt warned that the country cannot afford a presidential vacuum. The term of President Michel Aoun will end in October 2022. During Thursday's meeting, the PSP chief addressed the issue of Hezbollah sending drones over the Karish field and asked whether it was an Iranian message to improve the terms of its negotiations on its nuclear program. Hezbollah said in July it had sent three unarmed drones towards the Israeli Mediterranean gas rig, which the Israeli military said it had intercepted. Khalil stressed that Iran does not need drones to improve its position and that the unmanned aircraft aimed to improve Lebanon's position in the US-mediated negotiations with Israel on the maritime border demarcation.
The sources noted that Jumblatt asked about the possibility of a new war, and Khalil explained that if Israel continues to deprive Lebanon of its right, all options are on the table. The head of the PSP asserted that Lebanon could not afford a new war, especially in light of the deteriorating economic conditions.