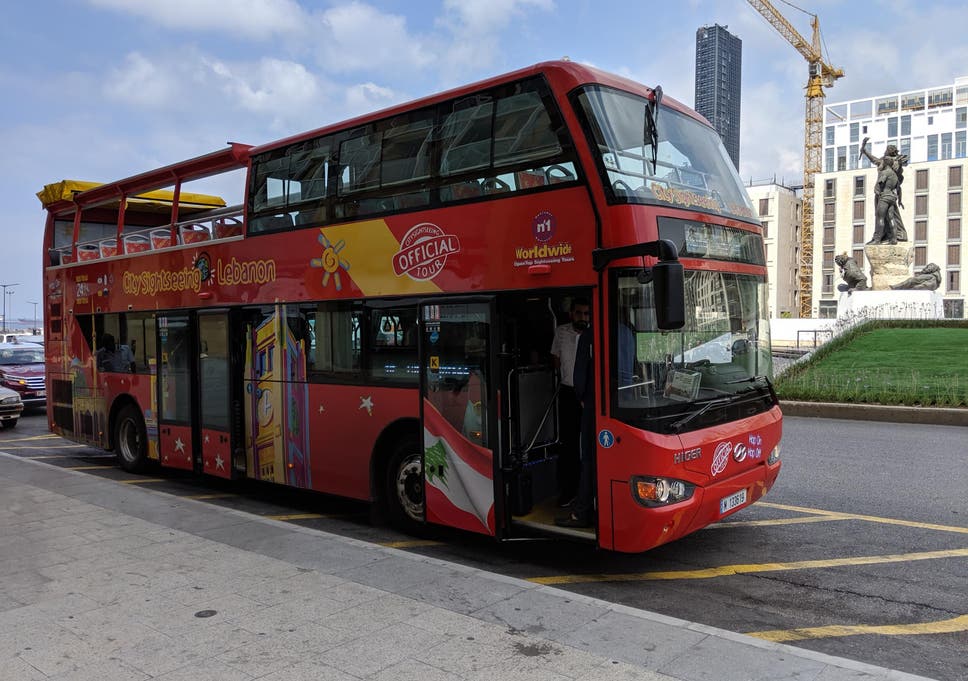 by _richardhall -- independent.co.uk -- Beirut has launched a hop-on/hop-off bus tour service as the Lebanese capital experiences huge visitor growth. The number of tourists heading to Beirut has always risen and fallen depending on the political situation in the country. The 1960s was remembered as a golden age for tourism in Lebanon, and Beirut was often called the "Paris of the Middle East"; a playground for the rich and famous. But that was brought to an abrupt halt when civil war broke out in 1975. Then after years of steady recovery, and record numbers in 2010, a war in neighbouring Syria in 2011 hit the industry again. A diplomatic spat with Saudi Arabia led to the Kingdom banning its citizens from visiting Lebanon for more than a year from 2017, dealing another blow. But according to recent numbers, tourists are flocking to Beirut again. Nearly two million came in 2018, with Europeans and Americans accounting for more than half of that number. The Lebanese government has spent the past few years trying to diversify the industry to attract tourists from beyond the Gulf, and it appears to be working.
It perhaps shouldn't be a surprise then that the city now has its own hop-on/hop-off bus tour. Three double-decker City Sightseeing buses now prowl the city throughout the day, navigating Beirut's notoriously traffic-ridden roads. Josh Eyre, visiting from London, is among the handful of tourists on board the bus on Friday. "I'm really enjoying it. It reminds me a bit of Tbilisi. Lots of snazzy new buildings up against lots of different architectural styles, historically. It's an important cultural crossroads."
The tour takes in several cultural sites, including Lebanon's national museum and the Mim Museum, home to one of the largest collections of minerals in the world. From the bus, you'll see Roman ruins, churches and mosques, the city's famous Pigeon Rocks and three malls. It lasts for two hours, when the traffic allows. "Beirut has 5,000 years of history. It has been rebuilt several times after earthquakes and wars, so there are so many hidden treasures in Beirut and we have to show them to the world," says Viviane Nasr, who brought the franchise to the city. The buses were shipped from China, and the tours were launched last month, taking a loop around the edge of the city.
Nasr hopes Beirut is starting to overcome the image troubles that have plagued it in the past. "Unfortunately, the media is very negative about Beirut. They think maybe Beirut is not safe. "But everyone who is coming here is having a lot of fun. And now they know this is a safe country," she says.