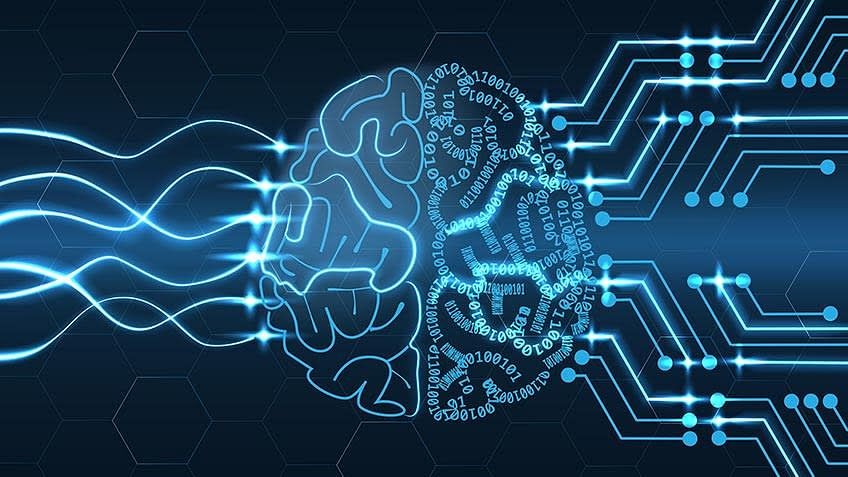 by Carl Franzen -- venturebeat.com -- Do you want to put an implant designed by Elon Musk's company Neuralink — perhaps best known for killing 1,500 test animals — into your brain? Are you at least 22 years old and do you have quadriplegia (loss of function in four limbs) from a spinal cord injury, or amyotrophic lateral sclerosis (ALS)?
Then you may qualify to participate in the first-ever volunteer human trials of Neuralink's first brain-computer interface, which has begun recruitment for participants, as the company announced on its website today. "The PRIME Study (short for Precise Robotically Implanted Brain-Computer Interface) – a groundbreaking investigational medical device trial for our fully-implantable, wireless brain-computer interface (BCI) – aims to evaluate the safety of our implant (N1) and surgical robot (R1) and assess the initial functionality of our BCI for enabling people with paralysis to control external devices with their thoughts," explains the blog post. The company has courted controversy for testing its implant on monkeys that allegedly resulted in their death (Musk has posted on his social network X, formerly Twitter, that the monkeys were terminally ill, anyway), but that apparently isn't stopping it from moving forward to try the tech on humans, next, after receiving an exemption from the U.S. Food and Drug Administration in May.
What's involved in the Neuralink implant human trials?
According to the blog, "During the study, the R1 Robot will be used to surgically place the N1 Implant's ultra-fine and flexible threads in a region of the brain that controls movement intention. Once in place, the N1 Implant is cosmetically invisible and is intended to record and transmit brain signals wirelessly to an app that decodes movement intention. The initial goal of our BCI is to grant people the ability to control a computer cursor or keyboard using their thoughts alone." In other words: let us use our surgical robot to install this implant in your brain so you can control a computer with your mind — it won't show up on your head, we promise. A brochure posted by Neuralink goes into more detail about the PRIME trials, writing: "The N1 Implant records neural activity through 1024 electrodes distributed across 64 threads, each thinner than a human hair." It also includes an "exploded view" diagram of the device here: And it explains that there is an "N1 User App" that Neuralink has created, allowing the user to actually control computers with their thoughts. The brochure further reveals the trial will last "approximately 6 years" and that participants will need to make themselves available for "regular follow-ups" with Nerualink's "team of experts." Some of the follow-ups will occur at clinics, while others will take place at the patients homes, including hour-long sessions twice weekly.
Who is eligible?
As alluded above, the study is for now only open to those 22 and older who "have quadriplegia due to cervical spinal cord injury or amyotrophic lateral sclerosis (ALS)." However, those patients who already have an "active implanted device (pacemaker, deep brain stimulator (DBS), etc)," have experienced seizures in the past, who need to undergo MRIs or who are receiving transcranial magnetic stimulation (TMS) treatment are not eligible. As for what patients get out of it — other than potentially gaining a new way of interacting with the world and being part of a pioneering medical study, for better or ill — Neuralink says they "will be compensated for study-related costs (such as travel expenses to and from the study site)."
If successful, Neuralink or other competing BCIs could herald new ways for patients with mobility issues to communicate and might one day become the preferred method for controlling computers and digital devices for the general populace. The day after the announcement, Neuralink founder Musk tweeted that he believed in addition to helping paralyzed people move again, the company also hopes to reduce the risks of AI to human civilization by improving "bandwidth" between humans and AI.