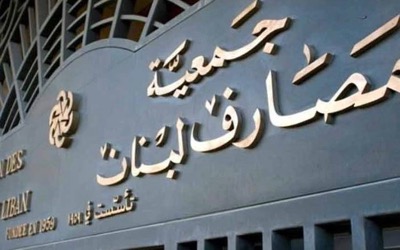 By Timour Azhari -- BEIRUT (Reuters) - European investigators are in Beirut quizzing witnesses as they probe suspected money laundering and embezzlement by Lebanese central bank governor Riad Salameh, who denies any wrongdoing and still enjoys support from powerful Lebanese factions. Their arrival marks progress in one of several probes into Salameh, whose three decades leading the central bank are now under increased scrutiny since the collapse of Lebanon's financial system. Salameh, who has not been convicted of any crime, has said the probes are part of a campaign to scapegoat him for the 2019 collapse. His brother Raja, a suspect in the investigations, also denies any wrongdoing. Here's what you need to know about the cases:
EUROPE INVESTIGATES
Investigations began with a Swiss probe into whether Salameh and Raja illegally took more than $300 million from the central bank between 2002 and 2015. Since then, European countries including France, Germany, Luxembourg and Liechtenstein have initiated their own investigations into whether tens of millions of dollars of the funds allegedly embezzled from the central bank were laundered in Europe. In March 2022, the European Union's criminal justice cooperation organization announced the freezing of some 120 million euros($130 million) of Lebanese assets in France, Germany, Luxembourg, Monaco and Belgium. The assets were frozen in a case in which Munich prosecutors said Salameh was a suspect. Lebanon has received several requests for cooperation from European judiciaries. In January 2023, a team of European investigators from Germany, France and Luxembourg arrived to interrogate witnesses and obtain additional evidence.
LEBANESE PROBE LIMPS ALONG
Lebanese authorities said they opened their own probe after receiving a Swiss judicial cooperation request. Critics doubted whether the Lebanese judiciary, where appointments largely depend on political backing, would seriously investigate a figure with the stature of Salameh, given his top-level political backing. The judiciary do not deny the difficulties. In November, Lebanon's most senior judge said, in a general comment, that political meddling in judicial work had led to a chaotic situation that required a "revolution in approaches" to resolve.
Jean Tannous, the judge appointed to lead the preliminary investigation, faced hurdles including, according to reports, an intervention by Prime Minister Najib Mikati to prevent him accessing data from banks. Mikati denied the reports. Top prosecutor Ghassan Oueidat stopped Tannous from attending a Paris meeting last year with European prosecutors investigating Salameh, Reuters reported. In June 2022, Oueidat ordered a prosecutor to formally charge Salameh with crimes including money laundering, illicit enrichment, forgery and tax evasion. But the prosecutor refused and sought to be recused from the case before being blocked by legal challenges from the governor. The investigation has not advanced since then.
A separate probe by Mount Lebanon Public Prosecutor Ghada Aoun led to Salameh being charged in March 2022 with illicit enrichment in a case related to the purchase and rental of Paris apartments, including some by the central bank. Salameh has denied the allegations and has said the prosecution is politically motivated. The case has been referred to an investigative judge but Salameh has not attended any hearings.
SALAMEH CONTINUES
Salameh has continued to exercise extensive powers during the investigations, enjoying support from powerful figures including Parliament Speaker Nabih Berri and Mikati. He has been a cornerstone of a financial system that served the vested interests of Lebanon's main factions after the 1975-90 civil war, and many observers say these groups fear his downfall would have repercussions for them. His latest six-year term ends in July. But while former President Michel Aoun called for Salameh to be replaced, Lebanon's most powerful groups have yet to suggest any alternatives. A political crisis that has left Lebanon without a president and a fully empowered cabinet could complicate any attempt to replace him. So while Salameh has said he expects to leave in July, some analysts say his term could be extended again. (Writing by Timour Azhari; Editing by Tom Perry, Alexandra Hudson)