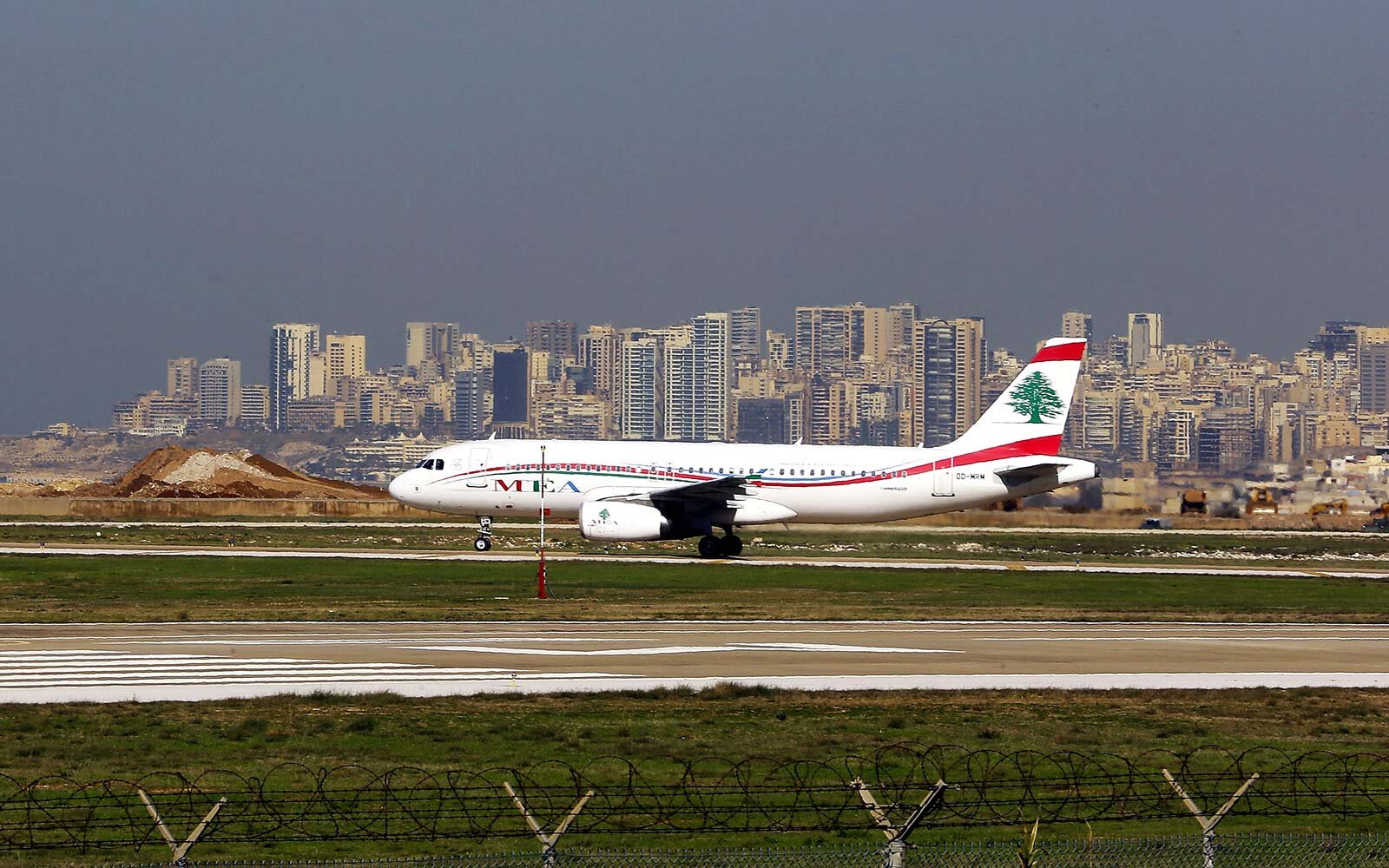 By Najia Houssari -- arabnews.com -- BEIRUT: Stray bullets injured three people in Beirut and Tripoli, and damaged two passenger jets at Beirut-Rafic Hariri International Airport as the Lebanese welcomed the new year in traditional style with celebratory gunfire. Another man miraculously survived a random bullet that struck his phone while he was wheeling his baggage trolley out of the airport. With a single bullet costing up to $1, traditional celebrations proved expensive in a country ravaged by economic hardship and currency depreciation, but even the high cost of ammunition failed to dampen the new year festivities, with heavy gunfire heard in many Lebanese regions at midnight, including poor airport neighborhoods inhabited by people forced out of their rural homes. Stray gunshots caused minor damage to two Middle East Airlines Airbus A321Neo aircraft.
Security services earlier issued warnings against shooting near the airport, and erected checkpoints around its perimeter, as well as in areas where restaurants, cafes and bars are scattered. Interior Minister Bassam Mawlawi oversaw the deployment of extra security patrols. He also visited checkpoints, and praised security forces for their efforts and sacrifices, especially amid the growing crises. Mawlawi asked security personnel to remain alert to protect tourists and Lebanese returning for family gatherings. "I urge you to maintain security and order, and enforce the law firmly without renouncing your humanity and the principle of human rights," he said. In the lead-up to the celebrations, Mawlawi described "random shootings" as a crime and promised to carry out strict punishments. The Internal Security Forces directorate-general said that it is working to identify suspected shooters. A total of 116 people have been identified so far and now face arrest, it said.
The directorate-general called on people "to report, via documented information, those who insisted on celebrating through this criminal and unethical behavior while knowing very well that their actions pose a threat to the safety of the society." The Lebanese Red Cross said that the New Year's Eve toll included 17 injuries from traffic accidents and five people wounded in disputes. In his Sunday sermon, Maronite Patriarch Bechara Boutros Al-Rahi reiterated his stance on key issues. He accused Lebanese politicians of stalling the investigation into the Beirut port explosion for more than two years, describing the obstruction as "a crime in itself that should not go unpunished." Al-Rahi also criticized Lebanese officials for "destroying the political, security, economic, living and social peace, while the countries of the world offer all kinds of assistance for the rise of the country."
These offers fall on deaf ears, he added.
"They don't respond to conferences, the International Monetary Fund, the statements of friendly countries, the recommendations of the UN, or the calls of Pope Francis," Al-Rahi said. "What are they waiting for to alleviate the pain of the people and rescue Lebanon? Everyone should understand that electing a president is the key to overcoming our crisis and finding a solution. "What's needed is the election of an honest, courageous and fearless president who can unite all the national components, put things back into perspective, restore the state control over all parties, work to repatriate Syrian refugees and find a solution for Palestine refugees, and take initiatives at the Arab and international levels to restore Lebanon's historical status."
Institutional breakdown shows that Lebanon is a failing state that does not qualify for existence or survival, he added. The last night of 2022 ended with the sinking of a boat carrying illegal Lebanese and Syrian migrants heading to Europe. The Lebanese Army said that naval forces, assisted by UNIFIL, rescued 232 people in waters off Salaata, in northern Lebanon, and took them to the port of Tripoli. The bodies of a Syrian woman and a five-year-old Syrian girl were recovered during the operation, the army said.